(Didn't mean to post here again, but oh well...)
Title:
Better Luck Next Time, Potter
Characters:
Harry/Ginny
Media:
Graphic pencil on paper
Rating:
Somewhere between PG-13 to R
Warnings: Umm... semi-nakedness, kinkiness ;D

Notes:
1) Done for the
Passage of Time Challenge
over at
hpgw_otp
. Thank you
r_becca
for another great challenge!
2) My prompt was
Better Luck Next Time
. I really wanted to do a kinky piece of art, so here I thought why don't Ginny tease Harry? We all love it, admit it... ;) The potion in her hand is Felix Felicis, by the way...
3) I didn't have time to color it, sorry. I started, but I also wanted to post in time. Maybe I'll color it this weekend and post it again.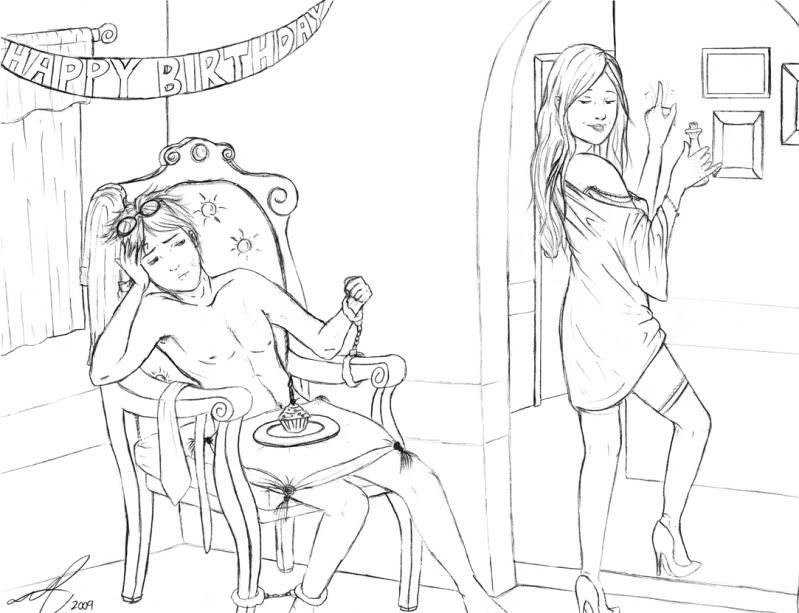 Feeling:

silly